Improve self-worth; Many people struggle with self-worth, identifying a purpose, or a sense of significance.  Instead of focusing on this issue, take your eyes off of yourself. You have a purpose. What do you have strong feelings about? Advocate for? Want to change? Believe in? Pursue these things, and watch to see the difference it will make in your life!
You have Infinite Value, no matter what anyone has ever said to the contrary. Consider your finger and toe prints, your DNA; unequaled, unduplicated, unique. You have a purpose. Redirect your attention from your self-worth, to actions you can take that express your values. You will find yourself shoulder-to shoulder with other people who take action and your self-worth will grow.
You do make a difference. If you have a heart for cancer patients, begin participating in cancer walks and sharing with others. If social injustice upsets you, donate to amazing organizations or contact them to see how you might volunteer your time. Care about the homeless? Help to feed them or participate with a group who builds homes for them. Have you lost the elders in your family? Visit and read to those in nursing homes in your area.  Do you love children, and long to be a parent? Participate at your local library for Story-time, or volunteer in the nursery at your church.
You have a responsibility to give, contribute, share, assist, and care. When you focus on these areas as best you are able, you WILL impact others and then you will experience fulfillment and the worth within you while meeting quality people who take action and make a difference. You have infinite value, worth that cannot be measured. Step out and your self-worth will become strong. The leaders in Neuroscience have research evidence that both giving and kindness increase the happiness individuals experience.
//revelationcounseling.com/self-care-tips-be-true-to-yourself/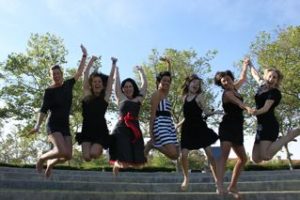 Copyright ©2013 Marta