Holidays and Parenting Tips; Holidays, parenting and stress often coexist. The following article by Psych Central has some very helpful content.
//blogs.psychcentral.com/parenting-tips/2012/11/practice-gratitude-a-thanksgiving-reminder/
If you do not have family to share the holiday with, invite those who are alone or go to them. This models health and generosity to your children. Refuse to be passive, or to pout. Holidays are emotionally loaded and can even be painful. Make a decision toward health and change. Be proactive, let  friends and colleagues know you'll be alone for the holidays and would like to be included in some of their activities. If no invitations seem likely, don't wait until the last moment. If you do have a family, and plan NOT to be with them, it can be painful and challenging. Plan to cook dinner yourselves and invite somebody over. Show your children how to be invitational, and create good memories and traditions now. Each of us has a free will and options to change our direction in a positive fashion. That does not mean it is easy to do so. The important thing is to be with people. //blogs.psychcentral.com/healing-together/2012/12/coping-with-the-holidays-family-bonds-and-family-binds/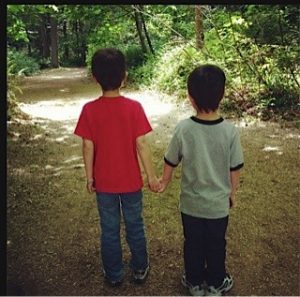 That somebody could be a friend you haven't seen for a while, a new colleague at work or an elderly neighbor who would otherwise be alone. It is quite possible when we reach out to others, that they have been in need of relationship and companionship as well. This teaches our children how to take the initiative, include others and create the holiday. At times it is healthy for us to take our minds off of ourselves. Volunteering offers another way to be with people while doing something good for others. This can be an extraordinary experience for children. Soup kitchens, nursing homes and other organizations can use help during the holidays. It can be more fulfilling at times to serve others, than focus on ourselves.
In addition, there are sometimes dynamics in our lives that make holidays very challenging. Many people have had painful holiday experiences, broken relationships and losses. These things are very challenging, let's not face them alone.  Make a change this holiday, note the suggestions available to you. //revelationcounseling.com/boost-your-mood/
Holidays and Parenting Tips teaches us that Holidays can be a challenge, accept the tip to create an opportunity within this challenge.