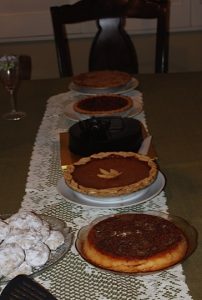 Holidays and Family; Remember, the holidays are about relationships and being with the ones you love. Whether you spend the occasion with family or friends, there is often some degree of stress involved with both the responsibilities (the work!) and the relationships.
Make your family time count, let it be special. Remember to continue traditions, and create new ones. Instead of using electronics have a conversation, go for a walk, make the family meal together. Make it unexpected and delightful, one big family project. Board games, card games, puzzles, etc. can be a lot of fun. You will enjoy each other much more than if attention is split with electronics.
Have realistic expectations. When it comes to family dynamics, things do not always go smoothly. This holiday MAY go more smoothly, but your family will probably be the same as they were the last time you saw them. Have realistic expectations. You can act differently by determining your own good attitude before arriving. Allow yourself healthy boundaries for challenging situations.
//revelationcounseling.com/boost-your-mood/
Don't set yourself up for failure; Trying to satisfy the needs of multiple families is difficult at best. Make a plan that is "do-able" Even if you can do it physically, it may overload your stress and cause rushing.  Decide with your partner what you would like to do, let your family know, and then stick to it. One possibility is doing holiday activities earlier in the season. Another is starting your own family traditions.
Stick to a budget. Before you go gift and food shopping, decide how much money you can afford to spend. Then stick to your budget. Try not to join those who go into debt for the holidays and then have financial stress for months. Don't try to buy happiness with an avalanche of gifts. Try these alternatives: Donate to a charity in someone's name, give homemade gifts or start a family gift exchange.
Remember, the holidays are about relationships and being with the ones you love. Holidays and Family, holidays and friends; Take care of yourself and your other relationships, for a happy, joy-filled holiday season.
If you need help, give me a call now; 949-697-4332
Copyright ©2014 Marta