Coping with Stress, Jobs, and learning to De-Stress
Explore your own unique ways to bring a playful attitude into your work and you will find improved health, and less stress. When your perspective at work is lighter, and playful when appropriate, you will overcome blocks that stop you from making the changes you want to incorporate into your life. Your performance is not who you are. It is something you do. Your various roles and actions are expressions of who you are, but your character, values, personality and soul are who you are. How you relate to and interact with others you work or collaborate with on a day-to-day basis indicates what your style may be. Within your individual style, you may become intentional about incorporating light, creative and playful moments into your work.
//psychcentral.com/news/2012/10/23/brief-stress-reduction-technique-improves-sleep-reduces-fatigue/46500.html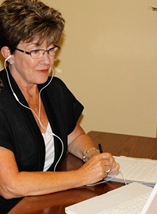 While motivation, a strong work ethic, good judgment and professionalism are all important components at work, so is playfulness and a lighter attitude at times. This may look like you encouraging co-workers, or having a sense of humor, identifying what is going well or by affirming others. Drive alone, without any playfulness increases stress, migraines, back problems and medical issues. Balance hard work and drive with time for relaxation and ease. Any of us may operate in "over-drive" too often for our emotional and physical health. If you can identify with this dynamic, SCHEDULE down time.  Incorporate healthy relaxation and self-soothing into your lifestyle.
Children, adults, and elders who "hang-out" with ease are often the same folks who come up with the most innovative of ideas, are visionary, daydreamers. Allow the "free child" within you to be expressed as well as the "mature adult." Creative entrepreneurs of all types are well-served by taking the time to meditate on and process ideas. A balance of creativity/playfulness with hard work and drive can produce amazing results. And remember, you can only control what YOU think, feel, say, do and need. Do the best possible job with these five at work, and try to let go of the rest that is out of your control.
If you find co-creating and team work fully engaging then you probably work well with others and have found a good balance between contributing and receiving. The ability to collaborate with others is an asset toward the success of a group, organization, or a community's growth.
By taking the time to notice and enhance your unique way of creating/working individually or with others,  you will find that you feel better and are able to overcome some of the blocks and stress that may prevent you from your peak performance.
//psychcentral.com/news/2012/08/21/stress-increases-risk-of-mental-physical-illness-by-altering-genes/43424.html
Coping with Stress, Jobs, and learning to De-Stress