CHILDREN  AND VALUES;
Teaching your children values~
How? Your role model teaches more than words can ever teach. Your communication style and the relationships you develop with your spouse and children will provide the way to teach your children. Specific methods will vary with children of different ages and abilities.
Why? Living by standards has been shown to be the best route to personal happiness as well as to a stable and productive society.
When? Values should be taught to children of all ages-with differing agendas and changing emphasis as children mature.
What? Each parent must decide which values to teach. Family values, cultural values, religious values, etc.
Where?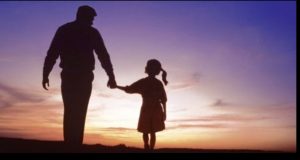 Values are taught in the home and in most significant relationships.